On the RedKings, there's a multi-table tournament starting every couple of minutes, and our tournaments come in all shapes and sizes!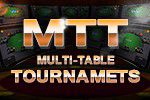 Guaranteed Tournaments
In a Guarantee tournament, the RedKings guarantees that the prize pool will be at least a certain size. For example, if a tournament specifies '€50,000 Guaranteed', then the prize pool will be at least €50,000. If the number of entrants isn't large enough to meet the guarantee, then there is an 'overlay', and the RedKings pays whatever extra is necessary to top up the prize pool.
Read More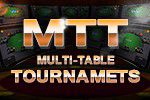 Satellite Tournaments
Satellites are tournaments where the prize is entry into a bigger tournament. With satellite tournaments, you can win your way into tournaments with big guarantees, or live events that you couldn't normally afford. There are hundreds of satellites running on the RedKings every day.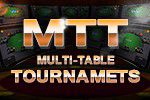 Rebuy Tournaments
Many of our tournaments offer rebuys and add-ons. If you drop below the starting stack in a rebuy tournament, you can buy another stack. Typically, rebuys are available for the first hour of a tournament (the 'rebuy period') and there is no limit of the number of rebuys that a player can purchase. Once the rebuy period is over, every player (even players who wouldn't be allowed to rebuy because they have too many chips) can purchase a one-time 'Add-On'. The add-on usually gives you more chips than a rebuy or the starting stack, and ensures you remain competitive after the rebuy period is over.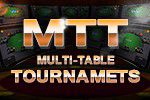 1R1A Tournaments
1R1A (One Rebuy, One Add-On) tournaments are rebuy tournaments, but instead of unlimited rebuys, players can only rebuy once. If a player loses their stack and has already used their one rebuy, then they are out of the tournament.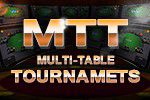 Regular, Turbo and Super Turbo Tournaments
Tournaments on the RedKings come in three speeds – Regular, Turbo and Super Turbo. A regular tournament has 10 minute levels, and players have 25 seconds to act, with a 60 second time bank for difficult decisions.
A Turbo tournament is designed to be faster. Players get 18 seconds to act, with a 30 second time bank, and the levels last 6 minutes.
A Super Turbo tournament is faster still – although players still get 18 seconds to act, the time bank is just 15 seconds and the levels last only 3 minutes. The starting stack may also be smaller than a typical tournament.
Turbo and Super Turbo tournaments are ideal for players who don't have all day to play, and they ensure a fun and action-packed experience!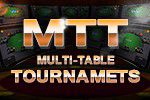 Flip Tournaments
In a Flip Tournament, every player is automatically set all-in on every hand, until the winner is decided. Unlike every other form of poker, no skill is involved in a Flip tournament. However, the RedKings offers Flip satellites which are a great opportunity to win your way into a bigger tournament quickly. Because no skill is involed, the RedKings charges no fee on most Flip tournaments.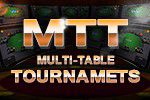 Bounty and Super Bounty Tournaments
In Bounty tournaments, there is a price on each player's head. Part of your buy-in goes to the regular prize pool, and another part pays for the bounty on your own head. Knock an opponent out of the tournament, and you'll win the bounty on that opponent's head. You can also finish in the money, just like in a regular tournament, to win a portion of the prizepool. In Super Bounty tournaments, there is no prize pool, so you can only win by eliminating other players. Bounty tournaments tend to be a little crazier than standard tournaments; they bring out out the maniac in everyone!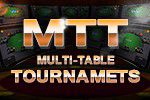 Big Ante Tournaments
There's no rest for the wicked in our big ante tournaments. These start the action on a high note, with antes that are half the size of the small blinds, encouraging players to get involved and fight for every pot. Start these tournaments as you mean to finish – with all systems go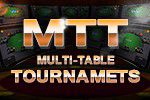 Deep Stack Tournaments
The RedKings's Deep Stack tournaments are the ultimate test of skill – with longer levels and significantly larger stacks than a typical tournament, you'll have plenty of time to make your move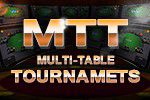 Survivor Tournaments
An RedKings exclusive. Each level, the bottom 10% of the field (by chip count) is automatically eliminated. If you survive every level, then you share the prize pool equally with all other survivors. Don't allow your stack to drop too low!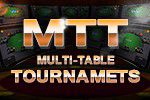 Heads Up Tournaments
In a Heads-Up tournament, you face off against a single opponent at a time. Defeat your opponent to win the round, and move onto the next opponent. The 'bracket-style' format means the field is reduced by half every round until the winner is decided.